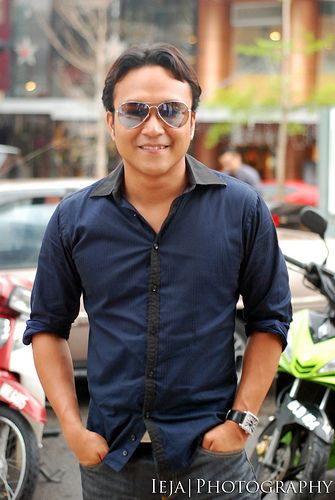 Tahniah diucapkan kepada Shaheizy Sam yang merangkul Anugerah Bintang Paling Popular ABPBH 2010. Anda memang layak selayak-layaknya. Secara keseluruhan ABPBH2010 memang mantap. Kali keputusan memang mantap..berbanding AJL yang lepas yang penuh dengan kontrovesi.Nasib baiklah si Ana Rafali tu tak de menang apa2.Dibawah adalah senarai pemenang-pemenang
1. Artis Duo/Berkumpulan Popular – Sixth Sense (patut aku rasa trio Kalau Berpacaran yg patot menang)
2.Pelakon TV Wanita Paling Popular – Fasha Sandha (emm… no komen!)
3. Penyampai Radio Popular – Faizal Ismail (ramai gak fans mamat botak nih)
4. Artis Komedi Wanita Popular - Noor Khiriah (rezeki anak)
5. Penyanyi Nasyid Popular – Rabbani (Otai nasyid memang patut menang)
6. Pengacara TV Lelaki Popular - Aznil Haji Nawawi (harapan aku sebenarnya pada Zizan)
7. Artis Baru Lelaki Popular – Shahir (Mamat jambu)
8. Penyampai Radio Wanita Popular – Fara Fauzana (Takde yg bleh challenge dia ni)
9. Pelakon TV Lelaki Popular – Remy Ishak (skali macam bangla daa..)
10. Pengacara TV Wanita Popular – Fara Fauzana (dia lagi!!)
11. Artis Komedi Lelaki Popular – Zizan (dia memang patut menang)
12. Anugerah Pencapaian Sepanjang Hayat – Dato Rosnani Jamil (Otai-wati beb!)
13. Penyanyi Lelaki Popular – Faizal Tahir (seperti biasa la)
14. Pelakon Filem Wanita Popular – Lisa Surihani (aku dah jangka)
15. Artis Mobile Popular – Sixth Sense (Layan gak la lagu2 depa ni)
16. Artis Baru Wanita Popular - Ana Raffali (Jangan pandang-pandang)
17. Pelakon Filem Lelaki Popular - Shaheizy Sam (Sudah dijangka)
18. Penyanyi Wanita Popular - Yuna (rezeki sbb Siti dah chow)
19. Bintang Paling Popular ABPBH2010 – Shaheizy Sam (di mana ada kemahuan, disitu ada highway!!)
Credit kepada Amien:
http://amien7.wordpress.com/2011/04/04/abpbh-2010/
Attention:--

Here are some things you may not know about Maybank's brand new Maybankard yet. First of all, do you know that all it takes is just a click of a button and 2 new Maybankards will be delivered to your doorstep? Secondly, there's no annual fee at all for Maybankard, forever! And third, with Maybankard, you can start to buy stuffs through online now and you will get 5% cash back. That's like earning money by spending. I bet you didn't know about all these, do you?